A question asked often from clients; "Will my home qualify for FHA financing?"
To help answer this question, I have compiled answers and guidelines for each type of lending. Every situation is different, so this is not a 100% complete list, but this list will give you guidelines as to what you may need to upgrade or repair before you list your home.
---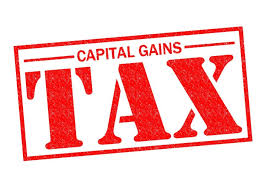 Don't roll your eyes and scroll just yet. This can be a very dry subject anytime we are talking Taxes, but this an important subject for anyone selling a home. Here is the basics; The Eligibility Test maximum exclusion of gain ($250,000 or $500,000 if married filing jointly). Download IRS publication 523. Its not long and it will probably save you tens of thousands of dollars.